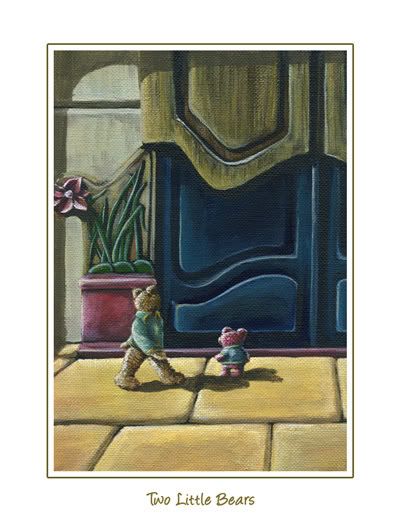 One of my Two Little Bears series.
I like to use watercolors for an easy sketch, but for a change, I used Acrylics on this one.
The door behind two teddy bears is a door to the restaurant I saw in France. The flowers were beautifully curved in wood, and I absolutely fell in love with it. I cannot recall the name of the town. It might have been Collioure.
By the way, greeting cards with this picture are available
here
:-)