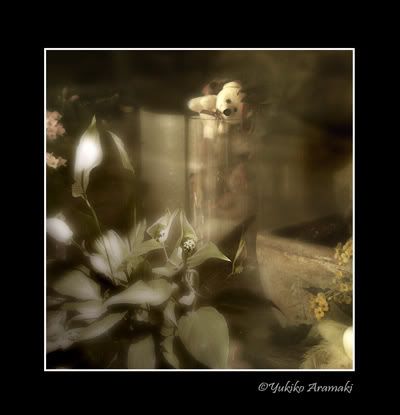 When I walk around the towns and the cities, I kind of look for teddy bears. They are everywhere. Sometimes with babies and children, sometimes in the shop windows, nicely smiling and posing for photo shooting.

As a teddy bear lover, taking photos of teddy bears by themselves is fun enough for me. But, very often, the real good photo opportunities of teddy bears come when they interact with people.

Having said that, when I come across children with teddy bears on a playground looking so photogenic, I feel a little bit awkward to take photos of them... These days, if you are walking around with a camera near kids, people tend to think you as a weirdo. It doesn't matter whether you are a male or a female. If you ask for a permission beforehand, they suddenly start to pose and become a bit unnatural, it kind of ruins the whole atmosphere I wanted to capture.

I suppose if you are there long enough, kids might forget your existence and start playing naturally, but I'm kind of a impatient person ;-)
Dilemma, dilemma, dilemma...