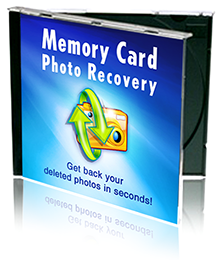 Today I received an email from one of the site I affiliate with about their new product release.
It is a program called "
Memory Card Photo Recovery
".
As the name suggusts, this program recovers the deleted photos from your memory card.
I've personally never deleted photos by mistake, but I often hear horror stories about deleting photos from the camera before downloading them or mistakingly formatted the memory card...
According to the
people who made this
, Memory Card Photo Recovery is one cool little program that can automatically recover deleted photos straight from your memory card.
Simply connect the memory card, or your camera, straight to your PC. Then run this program. It'll automatically piece together all of your "long-lost" photos.
They even say that it comes with a
100% photo recovery guarantee
.
If you are interested in,
go to their website by clicking here
to learn more. (By the way, the link is an afiliate link ;-) )