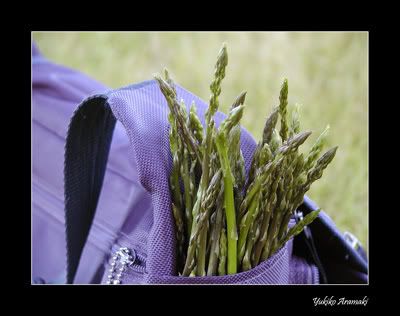 I went out again to find more of tasty wild asparagus.
Last time I managed to gather only a handful of them but this time, it was pretty good! Look at the photo, that's only 1/3. I love Spanish Spring ;-)
When I came home, I shared them with my neighbors and we all enjoyed.